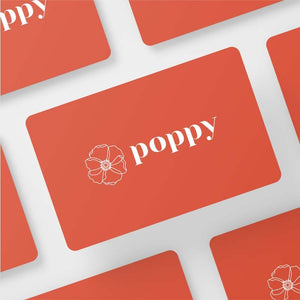 THE GIFT OF FLOWERS
Poppy at Home Gift Card
Share the joy of flowers. 
Catch the bouquet
I loved my flowers. Some how the address defaulted to 315 woodland drive. I live at 315 woodland trail so my flowers when to a strangers house and I had to jump in my car and go get them. I will be sure the address is correct in the future.The lady had not taken them out of the box or I would have let her keep them.
Give great gifts!
The Poppy at Home Gift Card was so easy to send at the last minute! Never miss a birthday again! My sister-in-law loved picking out her Poppy At Home Order and absolutely raved about the blooms!
Love Morning Light!
The flowers are beautiful and the new guidance was very helpful. It was very clear how to recreate the arrangement.
Amazing !
My sister loved the gift card ! She ordered a DIY kit and made a beautiful bouquet. Best go-to e-gift !